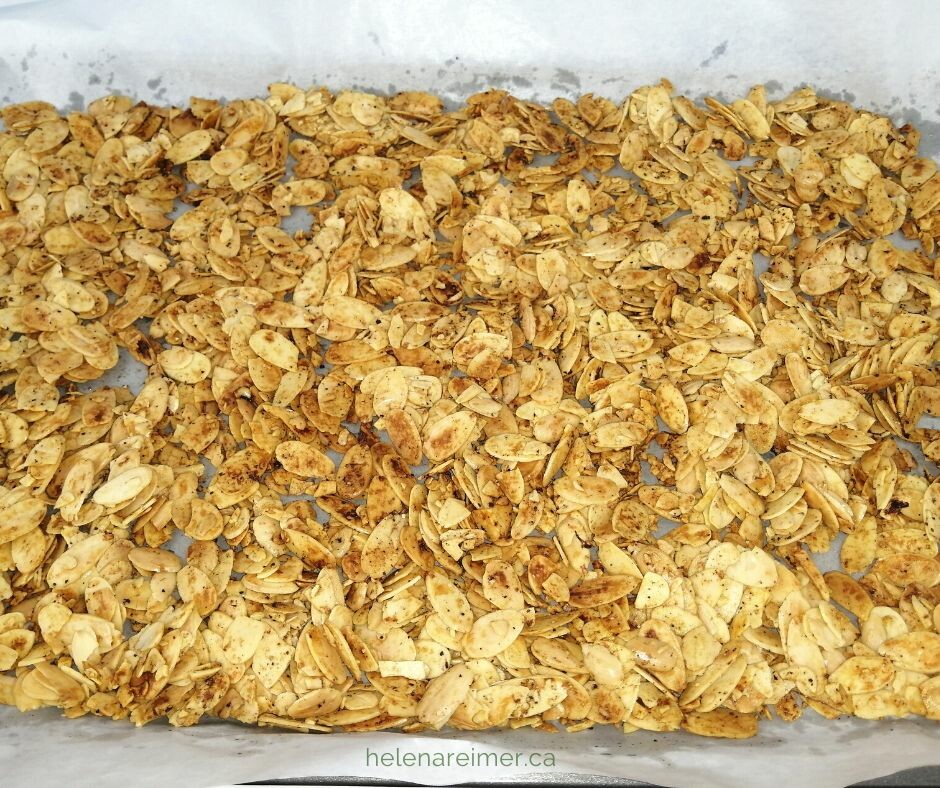 Discover how to toast sliced almonds for your next salad in just a few simple steps using only a few simple ingredients. Not only is it easy to do, but the final taste is better than anything storebought!
Freshly toasted almond slices are irresistible, and perfect for all types of salads, trail mixes or even on their own. I bet you won't be able to stick with just a handful!
These toasted almond slices are on the spicy side from the pepper. If you are not a fan of spice you can go with half the pepper, and they'll still taste great!
How to Toast Almonds
Ingredients
1 300g package of sliced almonds
2 tbsp olive oil
1 tbsp lemon juice
1 tsp sea salt
1 tsp black pepper
Instructions
Preheat oven to 350 Fahrenheit.
Line a baking sheet with parchment paper.
Pour almonds onto the baking sheet.
In a small bowl, combine olive oil, lemon juice, salt, and pepper. Whisk to emulsify and drizzle over the almonds. Toss to coat, making sure all almond slices are covered.
Bake for 10 minutes. Stir and bake for another 3-5 minutes, or until done.
Let cool down and transfer to an air-tight container. Consume within 2 weeks.