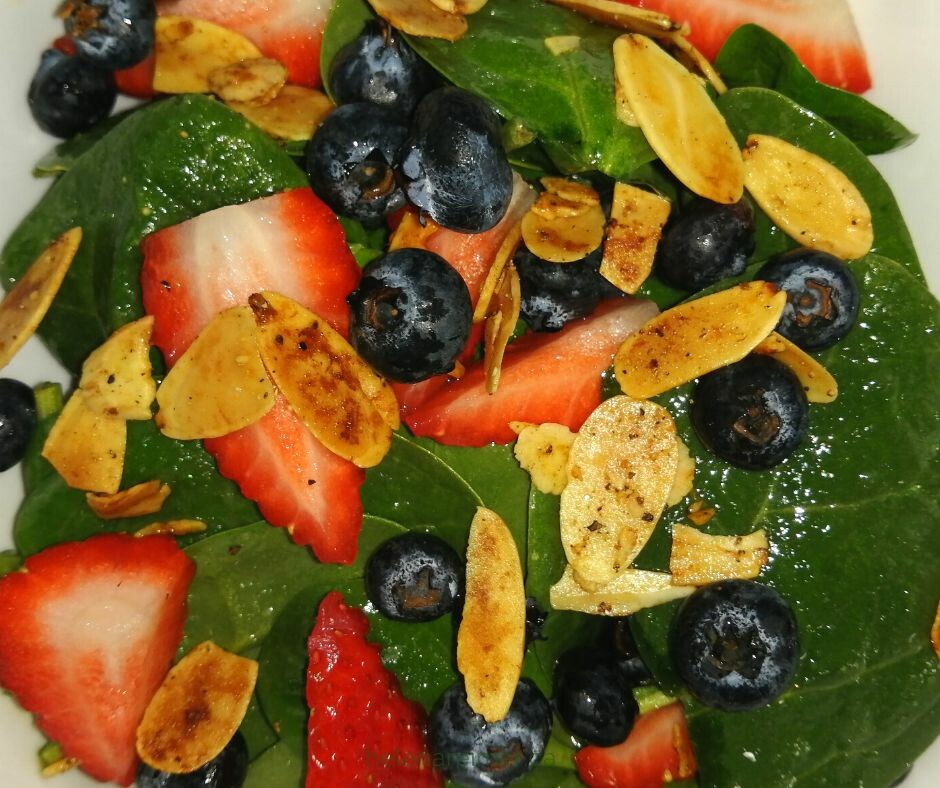 This spinach salad recipe is perfect for a snack or as a side dish for any meal. It's a salad for one, but it is super easy to increase for more significant portions if needed.
Everything is made fresh, including the dressing, which is made from fresh apple juice, ginger, lemon and olive oil. The dressing makes enough for one salad, but if you decide to increase it, you can store it in the fridge in an airtight container for 1-2 days.
To make the dressing, you will need a juicer. If you don't have a juicer, you can use a blender to blend the apple and ginger, and then strain it through a cheesecloth or a fine strainer.
Ingredients
2 cups spinach, loosely packed
2 strawberries, quartered
Handful of blueberries
Apple Juice Salad Dressing
2 tbsp fresh apple juice (about 1 apple, I prefer Red Delicious)
1/2 inch ginger
1 tbsp olive oil
1/2 tbsp lemon juice
Pinch of sea salt
Instructions
Peel and core the apple and run them through a juicer.
Peel the ginger and run it through a juicer.
Whisk olive oil with lemon juice and sea salt.
Add in the apple and ginger juice and whisk again.